THERAGUN | HOW A POWER DRILL EVOLVED INTO A WORLD LEADING THERAPY DEVICE. Introducing the Latest G4 GENERATION
04.05.2020
You may already be familiar with the Theragun, the drill-like handheld massage device or 'gun' that seems to be in everyone's hands, from your squat partner at your box, to Mat Fraser, the Fittest Man on Earth. They are designed to aid with muscle activation, decrease muscle soreness, relieve muscle pain and even increase your range of motion through rapid strokes known as percussive therapy. But how did one man with a golf ball adapted power-drill prototype go on to develop a world leading percussive therapy device which has just released their much anticipated 4th generation of models? Let's find out...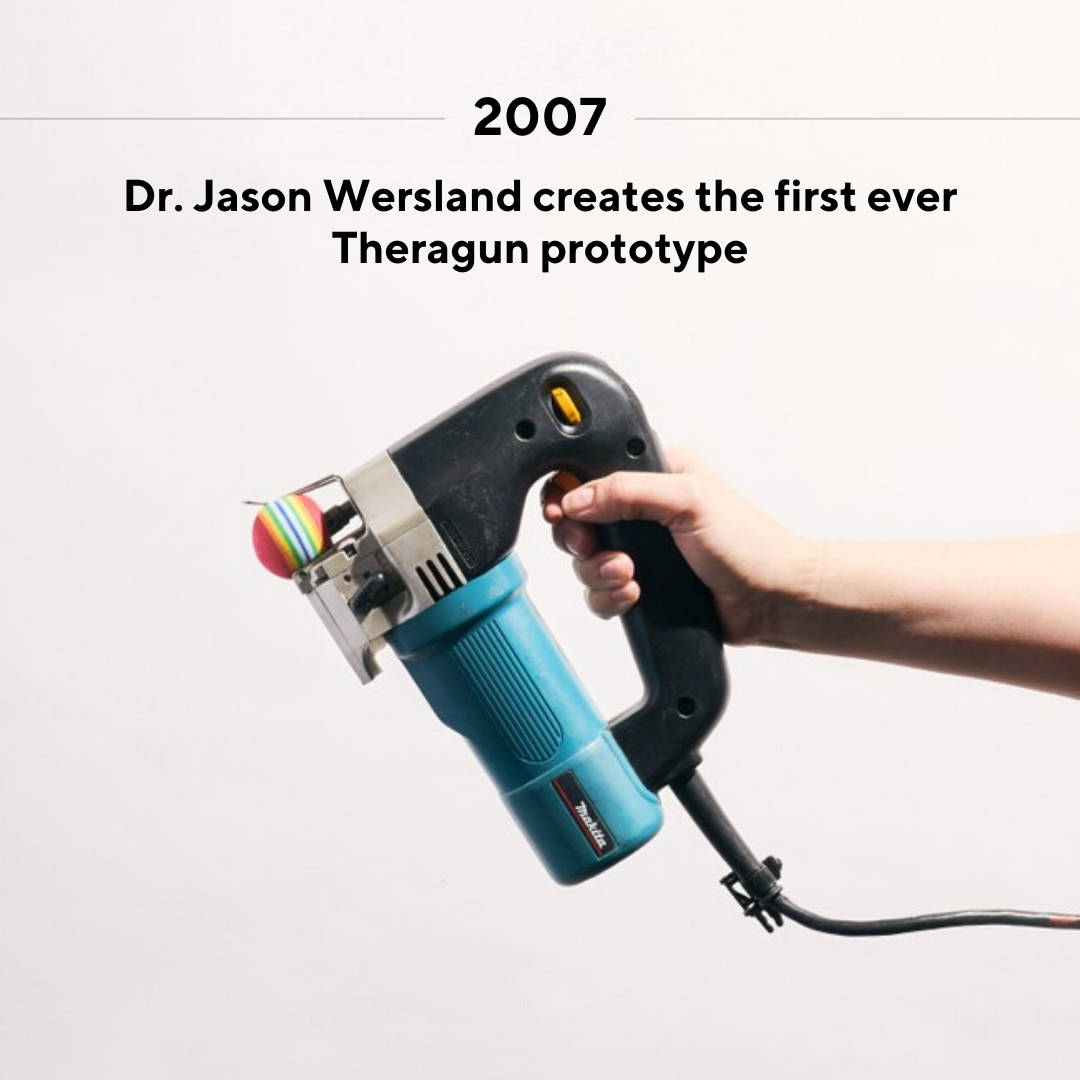 The world's first version of what was to become the Theragun.
It actually all started with a bid to find a device that could help to relieve muscular pain. In 2007 when Dr. Jason Wersland (the founder of Theragun®) got into a traumatic motorcycle accident he was left with debilitating muscle and nerve pain, and nothing he tried seemed to help. He was looking for an effective natural solution but in the sea of technological devices at his chiropractic office there was nothing. He didn't know it at the time, but he was about to create the world's first version of what was to become the Theragun.
Dr. Jason dedicated eight years to developing five different prototypes, devoted to finding a solution that worked. In 2016, Theragun introduced the G1, their first purchasable product. This quickly became a staple not only for athletes but also CrossFitters and everyday athletes worldside. In 2017, they introduced the G2PRO and became the industry leader in percussive therapy. Their quest for constant innovation drove them to release the G3PRO in January of 2019, and since then they have become a must-have device, helping people to feel and move better.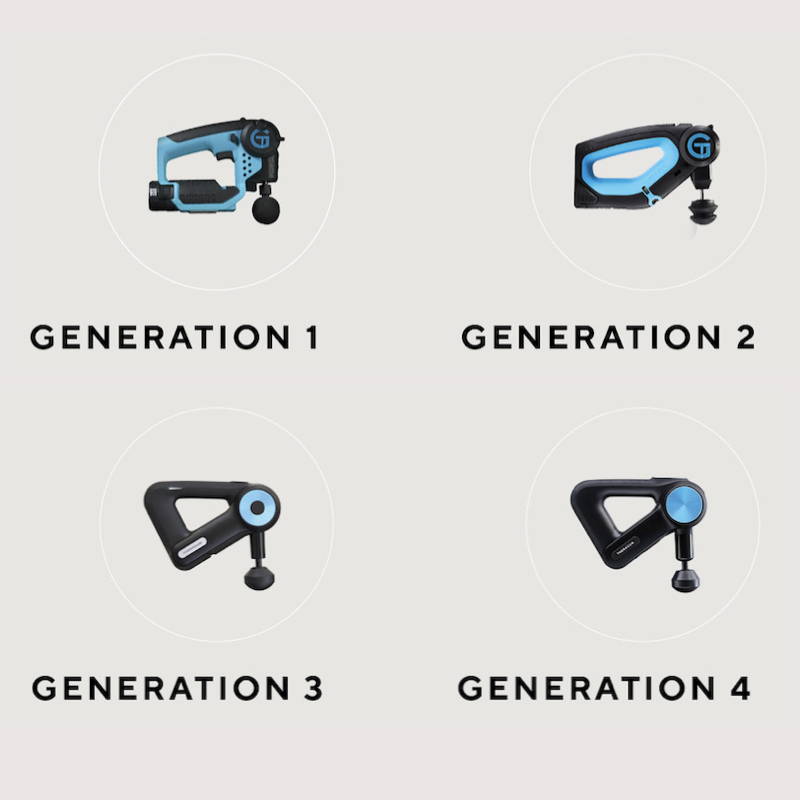 The Evolution of the theragun from generation 1 to 4
In their 4th generation, Theragun are continuing to harness the power of advanced technology with the latest devices being smarter, more personalized, and quieter than ever. Having become a kitbag essential in their own right, they've also adapted to this requirement and brought out an all new mini device, their most compact and portable device yet, perfect for use 'on-the-go'. The new 4th generation devices still treat your muscles 60% deeper than consumer-grade vibration massagers while now blending into the background thanks to the dramatic reduction in sound.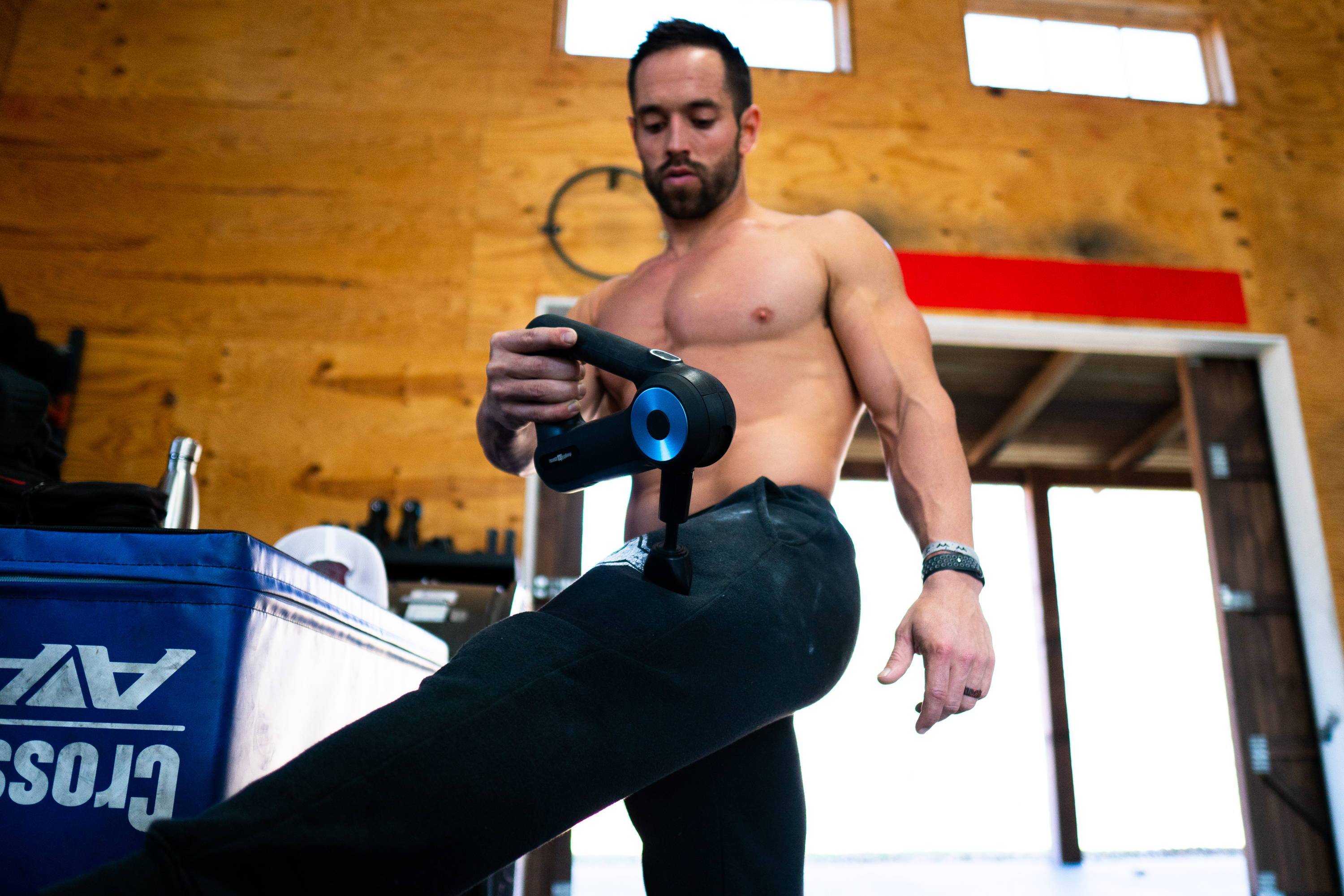 Percussive Therapy helps to bring oxygen in and flush toxins out, essentially hydrating your muscles back to health.
But you may still be wondering, what exactly is 'percussive therapy'. Simply put, it is massage reinvented. Rather than just applying pressure that pushes your muscles like other massage techniques, percussive therapy provides rapid bursts of pressure deep into the tissue of the body which stimulate heat and blood flow. This is works 60% deeper than traditional massage vibrators and helps to bring oxygen in and flush toxins out, essentially hydrating your muscles back to health.
The speed and frequency with which Theragun Percussive Therapy devices go on and then come off of the body also keep your brain from acclimating to the stimulation. Essentially, they are too quick for your muscles to have time to react, this maximizes the therapeutic effects each time the device makes contact with your body. The continuous stimulation distracts the brain away from the pain while also delivering deep effective treatment more comfortable than manual therapy.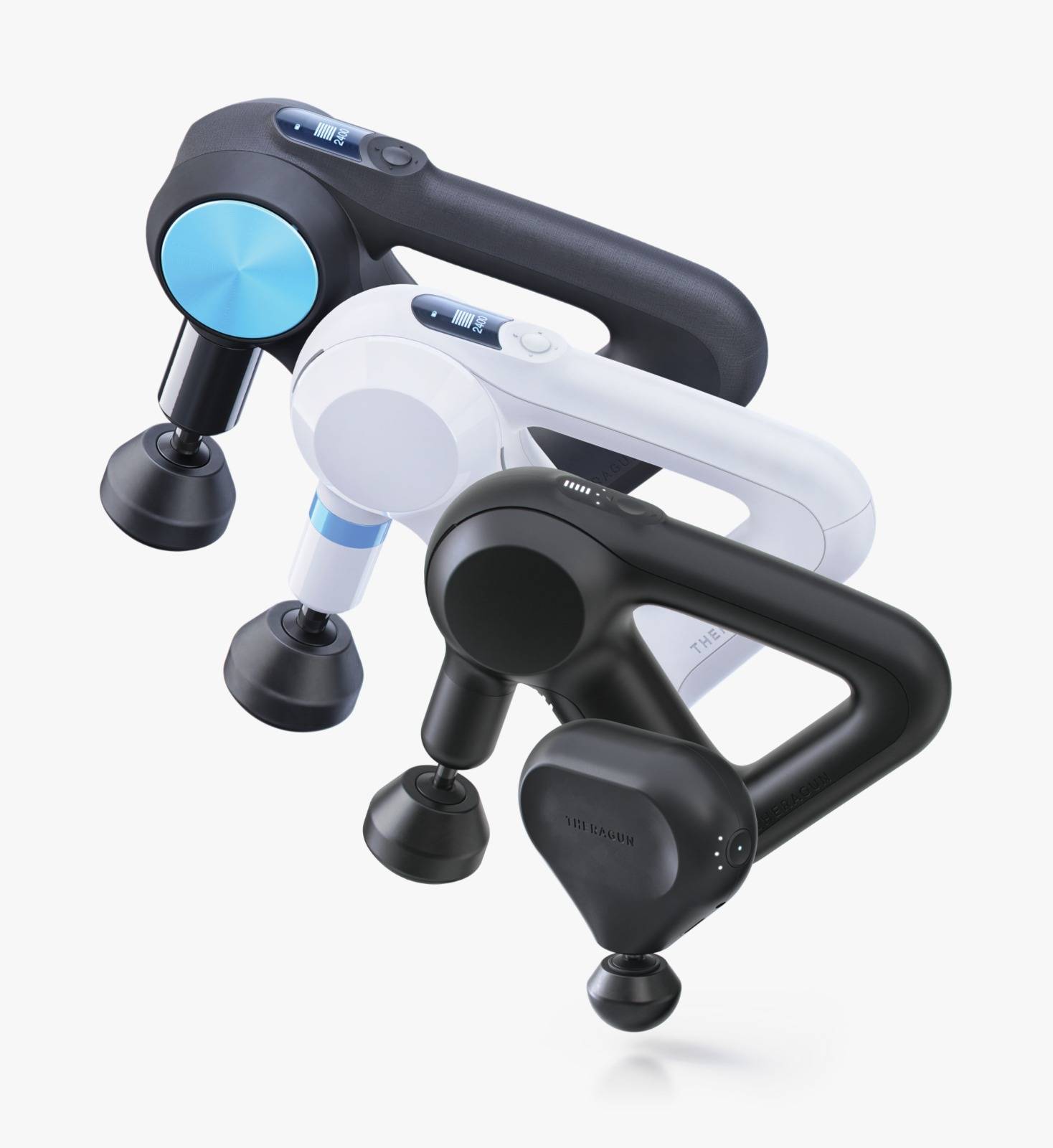 Smarter, more personalized and quieter than ever before. The 4th Generation collection, including the Theragun mini.
In the four short years that their products have been available, Theragun have become the world leader in percussive therapy. They have gained the trust of over 250 sports teams worldwide and countless physical therapists, trainers, chiropractors, celebrities, athletes, and everyday people a-like. Their 4th generation devices have evolved to support optimum usage, whether smaller and lighter for on-the-go, or quieter for at home usage. WIT is proud to stock the G4 and Mini, available now.